Buffalo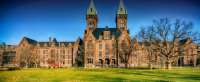 Educational Half-day Short Course
Optimization and Monitoring for Remediation of Chlorinated and Related Compounds
A half-day short-course on recent technical advances in the characterization and remediation of chlorinated volatile organic compounds in soil and groundwater. Environmental engineers, geologists, hydrogeologists, regulators, site managers, scientists and others within the groundwater remediation community will learn about the current thinking and strategies for the characterization and treatment of chlorinated VOCs and NAPLs.
You won't want to miss this event! Lunch is on us and you will receive 3 PDH credits. Please forward an invite to others that would benefit from attending.
Sponsors
10:00

Registration

10:30 to 11:10

Analytical Tools for the Assessment of PFAS Remediation Efforts

Charles Neslund, Scientific Officer and PFAS Practice Leader at Eurofins Lancaster Laboratories Environment Testing, LLC

Methods (and techniques) for the analysis of PFAS run the gamut from those designed for drinking water to the newly issued Draft EPA Method 1633. We could also pull into the mix the TOP Assay, TOF (total organic fluorine) and Non-Target Analysis (NTA) and it would seem that we have quite a few tools at our disposal for assessing the impacts and presence of PFAS in the environment, as well as the effectiveness of remediation efforts. But what do all of these applications do for the practitioner investigating PFAS? Are they complimentary or are they distinct and separate in usefulness and the quality of data that is generated?

In this presentation, we will give brief over views of the individual methodologies and the data that they provide, how they relate to one another and the potential for their overall usefulness to the PFAS practitioner and assessment of remediation effectiveness. We will tabulate those differences and limitations and explain why, for example, TOF might not really be useful for certain projects or matrices or 537.1 might not be the go to for the evaluation of treated water.

This presentation will look at the current state of analytical methods for the analysis of PFAS and will provide the following:

Methods Comparison – A look at published drinking water methods
Methods for non-potable water, solid and air matrices - what is available today and what is being worked on (Draft 1633)
Key analytical techniques
Matrix specific considerations
A review of state specific method requirements
An introduction/review of new techniques for PFAS determination to compliment targeted compound approaches

11:10 to 11:50

Advances in Enhanced Anaerobic Bioremediation of Recalcitrant Chemicals

Jeff Roberts, M.Sc., Operations Manager at SiREM

Bioaugmentation with dechlorinating cultures such as KB-1® and KB-1 Plus, is an established remediation technology for the enhanced anaerobic bioremediation of chlorinated solvents. While Dehalococcoides (Dhc) are well known solvent dechlorinators, other dechlorinators including Dehalobacter, Geobacter and Dehalogenimonas, provide further dechlorination capabilities. Gene-Trac® testing for this wider range of dechlorinators, both before and after bioaugmentation, provides a more complete picture of site remediation processes.

SiREM has contributed to significant advances in characterizing of anaerobic benzene, toluene and xylene (BTX) biodegraders, development of bioaugmentation cultures (DGG-Plus™) and developing Gene-Trac® tests to monitor these processes in situ. These tools provide bioremediation solutions at gasoline and other BTX contaminated sites where traditional aerobic remediation approaches are not.

Bioremediation for chlorinated solvents and BTX compounds is one of the lowest cost options and bioaugmentation has the potential to decrease remediation time frames and increase the range of sites to which bioremediation is applicable. This presentation will discuss recent advancements in bioaugmentation cultures, molecular biological tools and provide case studies where bioremediation was the remedy of choice at chlorinated solvent and petroleum hydrocarbon sites.

11:50 to 12:20

Lunch

12:20 to 1:20

Keynote: Adventures in Anaerobic Bioremediation

Elizabeth A. Edwards, PhD, P.Eng., University of Toronto

1:20 to 1:30

Break

1:30 to 2:10

Heat Enhanced In-Situ Alcoholysis for Reductive Bioremediation

David F. Alden P.E., MSc., Manager of Technical Services at Tersus Environmental

Anaerobic in-situ remediation has emerged in recent years as a viable and cost-effective remediation strategy for recalcitrant contaminants. The process is used to modify chemical, physical, and biological conditions in soil and groundwater to facilitate degradation of a broad range of contaminants under anaerobic conditions to harmless end products. Emulsified vegetable oil (EVO) is often used as an assimilable carbon source as it slowly ferments and can act in the subsurface as an organic carbon and hydrogen source that stimulates organohalide-respiring bacteria that in turn mineralize chlorinated solvents.

Although emulsifying vegetable oil allowed overcoming limitations of pure vegetable oil injection and minimize field interventions by using a long-lasting electron donor, hundreds of EVO injection events over the past years has demonstrated that EVO effects are limited to the area in the immediate vicinity of the injection point. This is evident through low TOC values measured even tens of meters downgradient to injection points, and the TOC is composed predominantly of acetic acid, as opposed to a more diverse fatty acid composition. Another inconvenience of EVO injections is biofouling of the matrix and particularly screened injection wells. This phenomenon is typically attributed to biomass developing in the aerobic vicinity of injection wells due to hydrophobic oils creating a film (residual electron donor) that stimulates biomass growth. In many cases, biofouling or permeability losses could very well be attributed to geochemical incompatibilities between EVO and cations in the subsurface, or EVO's intrinsically high retention to soils.

Enhanced reductive bioremediation using In-Situ Alcoholysis overcomes two of the main challenges associated with EVO injection: poor fatty acid subsurface distribution and biofouling. The method is generally directed towards transesterification of vegetable oils to improve formation and distribution of slowly fermenting and soluble electron donors that are favorable to anaerobic reductive bioremediation.

Recent field work in the US and Australia has demonstrated that In-Situ Alcoholysis reactions can within 90 days reduce over 90% of the contaminant mass. Because the typical aquifer temperature is about 15°C, adding heat further enhances this process as the reaction temperature significantly influences the transesterification reaction. Based on temperature, the time needed for the transesterification reactions drops to hours from the expected months. Heat also enhances the degradation rates. Löffler et al. 2013 identified an optimal range of 25-30°C for neutrophilic, strictly hydrogenotrophic Dhc strains.

Heat sources include steam, electrical resistance heating, thermal conduction heating, gas thermal heating or residual heat from an in-situ thermal remediation project. Lower cost options are under development. This presentation will discuss methods of heating the amendment mixture and injecting hot water. Using hot water offers many advantages. In general, hot water dissolves fewer gases (like oxygen or carbon dioxide) but more solids (sugars) than cold water. Temperature modeling temperature at the injection of water heated to 90°C into 3 injection wells at a flow rate of 150 m³/d was able to maintain temperatures of greater than 30°C for 10 days in the vicinity of the injection wells. Remediation results presented will show the benefits of this approach.

2:10 to 2:50

Horizontal Directional Drilling and Well Installation for Substrate Injection

David S. Bardsley, PG, Geologist - Business Development at Ellingson-DTD

2:50 to 3:00

Panel Closing Remarks

3:00

Drawing (Must be Present to Win)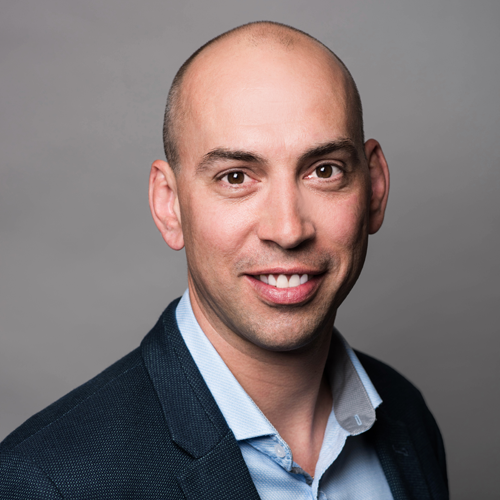 Jeff Roberts, M.Sc.
 Operations Manager, SiREM
Jeff Roberts, M.Sc. Earth Sciences, University of Waterloo.  Jeff is the Operations Manager at SiREM with extensive technical experience in the laboratory assessment and field implementation of soil, sediment and groundwater remediation technologies at sites containing contaminants including chlorinated solvents, petroleum hydrocarbons and other recalcitrant compounds.  Over the past nineteen years he has conducted and managed hundreds of bench-scale batch and column treatability studies and also has technical experience in the growth, scale up and field implementation of several anaerobic microbial cultures for bioremediation remedies.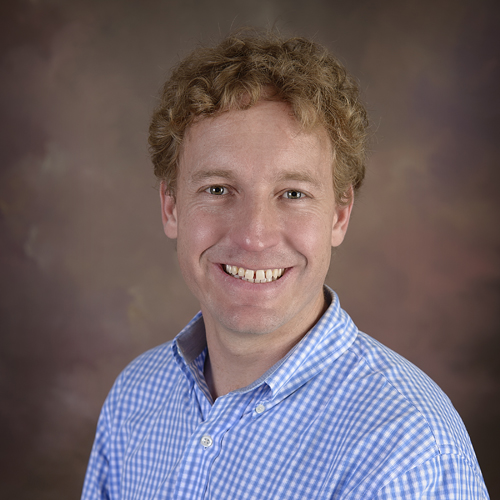 David F. Alden, P.E. (NC)
Manger, Technical Services at Tersus Environmental
David provides technical support for Tersus' portfolio of biotechnology-based solutions to manage complex, challenging environmental liabilities and reduce costs for site closure. He also manages the company's CSIA projects. He is a graduate of Universidad de las Americas-Puebla, Mexico, where he majored in Civil Engineering with a focus on waste-water treatment, has master's degree from Joseph Fourier University in Grenoble, France, and he holds registration as a Professional Engineer in North Carolina. David worked for four years in the upstream oilfield sector performing offshore well tests and completion design and installation in the Gulf of Mexico. He participated in the in situ oil-shale extraction experiment in the Piceance Basin in Northwestern Colorado, where protecting groundwater was the main challenge. David's focus also includes development of innovative technologies to restore groundwater and soil at challenging sites. He is the lead author for US Patent 11,123,779 B2, Method and a Chemical Composition for Accelerated In Situ Biochemical Remediation. This patent is generally directed toward a method for supplying a mixture comprising ferrous sulfide and zero-valent metal particle reactants into soil pathways to biologically react with dissolved contaminants in groundwater. David has five pending patent applications for remediation of contaminants in groundwater.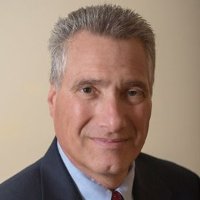 David S. Bardsley, PG
Business Development, Ellingson-DTD
David Bardsley P.G. has over thirty-six years of environmental drilling experience working in a variety of settings across the United States. Mr. Bardsley earned a Bachelor of Science degree in Geology & Geophysics along with a Communications Minor (1984) from the University of Missouri-Rolla. He started his career as a drill rig helper advancing through various technical and managerial positions in both small and large drilling companies. He was an early leader in the use of horizontal drilling to solve environmental and water supply challenges and has authored/co-authored over twenty papers on horizontal environmental drilling methodology.
He is a licensed well driller in Texas, Arizona and Louisiana and holds RG/PG certifications in Texas, Missouri, Louisiana and Tennessee. Mr. Bardsley is a strong proponent of education and has served as a short course instructor at Battelle environmental conferences and several universities.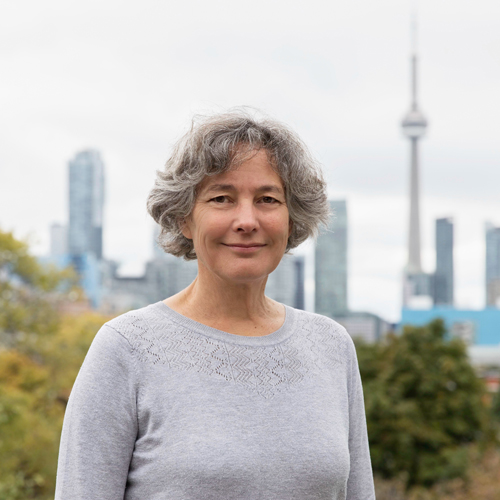 Elizabeth A. Edwards, PhD, P.Eng.
Professor, Department of Chemical Engineering and Applied Chemistry, University of Toronto
Dr. Elizabeth Edwards holds Bachelor's and Master's degrees in Chemical Engineering from McGill University, Montreal, and a PhD degree (1993) in Civil and Environmental Engineering from Stanford University. She is internationally known for her work on anaerobic bioremediation, the application of molecular biology and metagenomics to uncover novel microbial processes, and the transition of laboratory research into commercial practice to develop bioremediation and bioaugmentation strategies for groundwater pollutants. She is also the founding director of BioZone, a Centre for Applied Bioscience and Bioengineering Research at the University of Toronto and a Tier 1 Canada Research Chair in Anaerobic Biotechnology. In 2016, she was awarded the Canada Council of the Arts Killam Prize in recognition of her outstanding career achievements and was appointed an Officer in the Order of Canada (Canada's highest civilian honour) by the Canadian Governor General in 2020.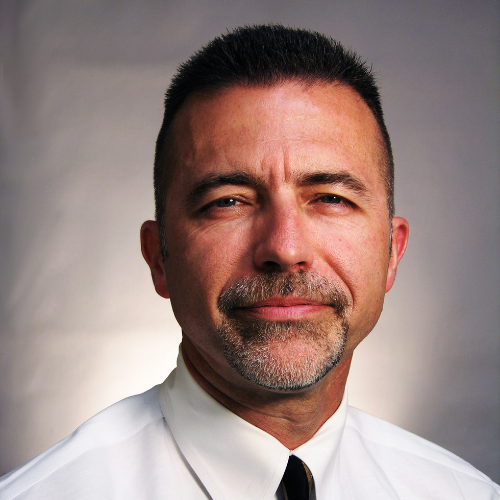 Charles Neslund
PFAS Practice Leader and Scientific Officer at Eurofins
Charles (Chuck) Neslund is the Scientific Officer for Eurofins Lancaster Laboratories Environment Testing, and PFAS Practice Leader for Eurofins Environment Testing US. Chuck has worked in environmental analytical chemistry for over 37 years and works out of the Lancaster, PA location. He is a subject matter expert in HRMS analysis and PFAS analysis. He is responsible for identifying and framing trends in analytical testing and equipment. Chuck initiates new methodology and directs research and development. He has a B.S. in Chemistry from the University of Pittsburgh (1982) and two years of graduate study credits in Organic Chemistry from the University of Pittsburgh (1982-1984)
He is a member of the American Chemical Society (ACS), Chromatography Forum of Delaware Valley (CFDV), Air & Waste Management Association (AWMA), Society of Environmental Toxicology and Chemistry (SETAC), and Sediment Management Workgroup (SMWG).