Utilizing CSIA to Assess Source and Fate of Contaminants, and the Performance of Remediation Treatments
Wed, March 22, 2023 1:00 PM - 5:00 PM CST
This course aims to present the latest advancement in the applications of compound-specific isotopes analysis (CSIA) and environmental isotopes as forensic tools discern the origin of specific contaminants and characterizing and assessing the fate of different contaminants released in the environment. The potential audience includes environmental professionals, engineers, regulators, and community stakeholders engaged in the management and remediation of contaminated sites.
Click here to register
Technical Program
| | | |
| --- | --- | --- |
| 30 min | | Collection, Preservation and Storage of Samples – laboratory issues and quality control |
| 30 min | | CSIA, environmental and other stable isotopes applications |
| 30 min | | Interpretation of isotope data from field studies; enrichment factors and other important data from the literature |
| 45 min | | CSIA application for source apportionment: cases studies |
| 45 min | | CSIA for natural attenuation evaluation: case studies |
| 30 min | | The use of CSIA to assess the performance of on-going remediation technologies: case studies |
| 30 min | | The application of stable isotopes vapour intrusion |
| | | |
Event Information
| | |
| --- | --- |
| Event Date | 03-22-2023 |
| Cut Off Date | 03-21-2023 |
| Individual Price | $225.00 |
| Location | Online Webinar |
Sponsors
Speakers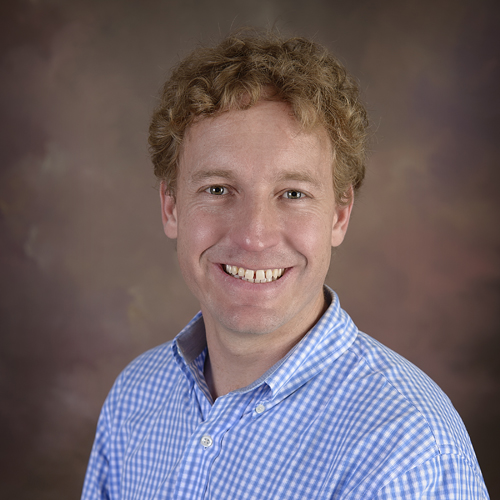 David F. Alden, P.E. (NC)
Manger, Technical Services at Tersus Environmental
David provides technical support for Tersus' portfolio of biotechnology-based solutions to manage complex, challenging environmental liabilities and reduce costs for site closure. He also manages the company's CSIA projects. He is a graduate of Universidad de las Americas-Puebla, Mexico, where he majored in Civil Engineering with a focus on waste-water treatment, has master's degree from Joseph Fourier University in Grenoble, France, and he holds registration as a Professional Engineer in North Carolina. David worked for four years in the upstream oilfield sector performing offshore well tests and completion design and installation in the Gulf of Mexico. He participated in the in situ oil-shale extraction experiment in the Piceance Basin in Northwestern Colorado, where protecting groundwater was the main challenge. David's focus also includes development of innovative technologies to restore groundwater and soil at challenging sites. He is the lead author for US Patent 11,123,779 B2, Method and a Chemical Composition for Accelerated In Situ Biochemical Remediation. This patent is generally directed toward a method for supplying a mixture comprising ferrous sulfide and zero-valent metal particle reactants into soil pathways to biologically react with dissolved contaminants in groundwater. David has five pending patent applications for remediation of contaminants in groundwater.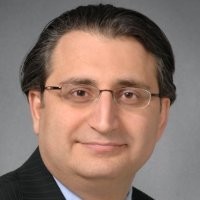 Dr. Orfan Shouakar-Stash
CEO, Isotope Tracer Technologies Inc.
Dr. Shouakar-Stash is an isotope hydro-geochemist with over 20 years of experience. He is the CEO of Isotope Tracer Technologies Inc. (IT2), and an adjunct Professor at the School of Engineering at the University of Guelph, as well as in the Department of Earth and Environmental Sciences at the University of Waterloo.
Research interests:
Dr. Shouakar-Stash's research interests relate to the development and implementation of isotopic tools in organic and inorganic contaminant investigations, and studies of water quality analysis.
More specifically, he has been actively pursuing the development of using hydrogen, chlorine and bromine isotopes for investigating chlorinated solvents, being a potentially impactful tool for studies related to groundwater contamination.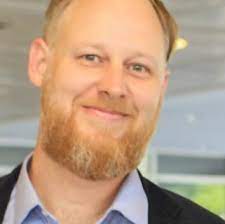 Sasha Tom Hart, MSc
Technical and Strategic Consultant
Sasha is a contaminated land and water resource consultant with over 25 years of experience and has delivered successful projects in industrial, urban, mining and agriculture areas throughout more than 15 countries. He has a MSc. in Environmental Technology and Water Management from Imperial College (United Kingdom) and this year is completing his PhD in Hydrogeology at University of São Paulo, Brazil. His research includes isotopic uses for source, commingled plumes and remediation applications, based on the development of conceptual models even for complex settings (such as fractured bedrock and megasites). This has contributed to the rehabilitation or areas, safe use of soil/groundwater, several published papers, a book about Forensic Isotopes, presentations and post-graduate courses (he teaches at University of São Paulo and SENAC in Brazil). He has also supported the setup and development of NICOLE LA (Latin America Network for Soil and Groundwater Management), INSOP (International Network on Soil Pollution of FAO, UN) and ReNIF (Rede Nacional de Isótopos Forenses – Brazilian Network of Forensic Isotopes).